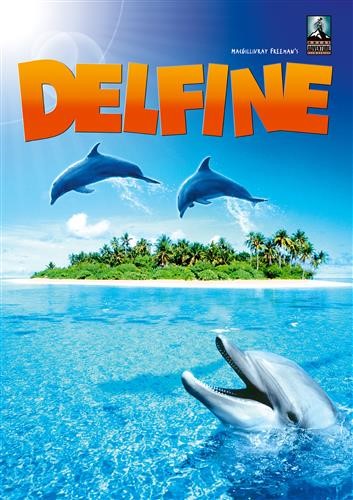 Dolphins
The stars of this IMAX film are graceful and extraordinary creatures, wild dolphins in the crystal-clear, turquoise waters off the coast of the Bahamas. With the large cameras, this involves an underwater journey with the unruly creatures, accompanied by the music of Sting. "Dolphins" explores the bonding of these animals to people, and allows the audience to participate in the impressive relationship between JoJo, a rare, solitary Dolphin off the Turks and Caicos Islands, and his friend, the naturalist Dean Bernal. Dean and JoJo have saved more than one life together, and their story will touch viewers with its poetry and with the secret understanding shared between the two different beings.
no minimum age required
Further information
This film has been approved by the FSK organisation without age restriction. Due to the strong audiovisual impact of the IMAX 3D laser 4 k cinema, we advise against bringing children of under 4 to a performance.
Please note the requirements of the law on the protection of minors:
children under the age of 14 are not allowed to attend a film screening if the film ends after 8 pm
14 - and 15-year old children may not attend a screening if it ends after 10 pm
16- and 17-year olds may not attend a screening if it ends after 12 pm
According to the Youth Protection Act, attending the above film screenings by underaged persons is only permitted if accompanied by a parent or guardian. This responsibility can be transferred by the parents to an adult third party. Please use the form below for this purpose:

Form - confirmation of the custodian
close