Accommodation in Speyer
Directly on the premises of the Technik Museum Speyer and only a few minutes walk from the city center of historical Speyer and the Airfield Speyer-Ludwigshafen, the "Hotel Speyer am Technik Museum" is offering moderately priced accommodations for tourists, commercial travellers on business trips, and in particular also for guests attending a conference. Its only a few steps to the entrance of the Technik Museum Speyer with its IMAX DOME Theater. The Hockenheimring Circuit is easily to reach by car. The hotel is easy to reach and close to the Autobahn A61, with ample parking space and situated in a quiet and pleasant environment. 
Website HOTEL SPEYER AM TECHNIK MUSEUM
For you, we offer inexpensive holiday packages with accommodation, which alternately contain either a museum visit or a trip to the SEA LIFE Speyer, or to the Holiday-Park amusement park. You can book the following offers directly through the Hotel Speyer: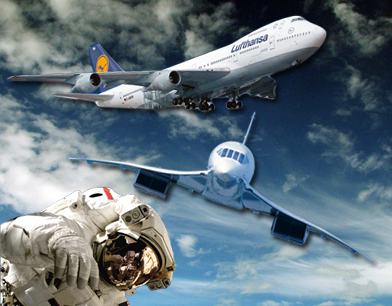 2-Day Museum Package
The Technik Museum Speyer is located only 40 km from the Technik Museum Sinsheim, and is also worth a trip. Combine a visit to both museums with accommodations at the Hotel Speyer am Technik Museum, or in the Hotel Sinsheim. A show at the IMAX 3D movie theatre Sinsheim and IMAX DOME movie theatre Speyer is also included in the price!
More information