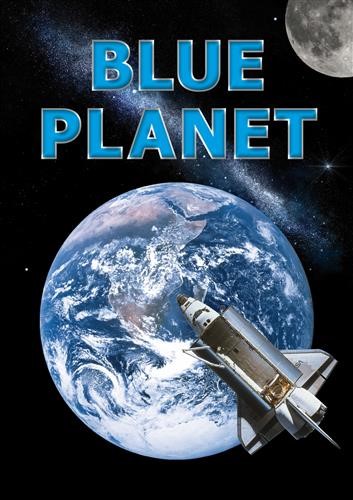 Blue Planet
Der an Bord einer Weltraumfähre in 350 km Höhe gedrehte Großformat-Film "Blue Planet" zeigt auf der gigantischen Kuppelleinwand des IMAX DOME Kino in eindrucksvollen Bildern die Schönheit, aber auch Verletzlichkeit, unseres Blauen Planeten. Vor dem Hintergrund der unendlichen Weite des lebensfeindlichen Weltalls wird besonders deutlich, wie sehr wir vom zerbrechlichen Gleichgewicht der Ökosysteme auf unserer Erde abhängig sind. Früher waren es Naturkatastrophen wie Unwetter, Vulkanausbrüche oder Asteroideneinschläge, die das Aussehen der Erde geprägt und das Leben auf ihr bedroht haben. Jetzt beginnt der Mensch durch die unkontrollierte Ausbeutung von Bodenschätzen und die Veränderung des Weltklimas die Lebensbedingungen auf der Erde nachhaltig zu beeinflussen und sein eigenes Überleben in Frage zu stellen.
no minimum age required
Further information
This film has been approved by the FSK organisation without age restriction. Due to the strong audiovisual impact of the IMAX 3D laser 4 k cinema, we advise against bringing children of under 4 to a performance.
Please note the requirements of the law on the protection of minors:
children under the age of 14 are not allowed to attend a film screening if the film ends after 8 pm
14 - and 15-year old children may not attend a screening if it ends after 10 pm
16- and 17-year olds may not attend a screening if it ends after 12 pm
According to the Youth Protection Act, attending the above film screenings by underaged persons is only permitted if accompanied by a parent or guardian. This responsibility can be transferred by the parents to an adult third party. Please use the form below for this purpose:

Form - confirmation of the custodian
Chiudi

Englischsprachiger Trailer. Im IMAX DOME Kino präsentieren wir "Blue Planet" in deutscher Fassung.
Merken