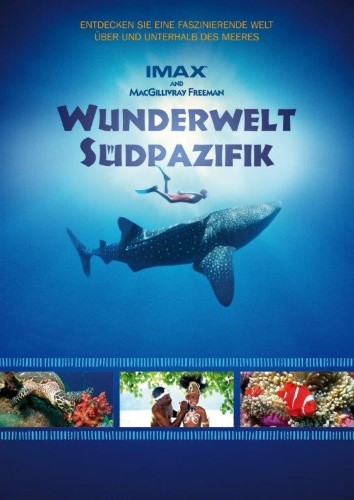 Journey to the South Pacific
Accompanied by atmospheric music JOURNEY TO THE SOUTH PACIFIC tells the story of the 13 year old islander Jawi in colourful pictures. He explores the sea on board the coastal ship "Kalabia", a sort of floating classroom. There the boy learns how his island, located in the middle of the South Pacific, can be protected. He discovers a fascinating world with more than 500 different corals and over 2,000 marine creatures. The film shows a biodiversity which is not found anywhere else in the world. Thanks to the gigantic dome screen of the IMAX DOME Filmtheater Speyer, people in the audience have the feeling that they themselves are swimming through the crystal waters of Papua New Guinea, with giant leather-back turtles, manta rays and a whale shark over 10 meters long.
no minimum age required
Further information
This film has been approved by the FSK organisation without age restriction. Due to the strong audiovisual impact of the IMAX 3D laser 4 k cinema, we advise against bringing children of under 4 to a performance.
Please note the requirements of the law on the protection of minors:
children under the age of 14 are not allowed to attend a film screening if the film ends after 8 pm
14 - and 15-year old children may not attend a screening if it ends after 10 pm
16- and 17-year olds may not attend a screening if it ends after 12 pm
According to the Youth Protection Act, attending the above film screenings by underaged persons is only permitted if accompanied by a parent or guardian. This responsibility can be transferred by the parents to an adult third party. Please use the form below for this purpose:

Form - confirmation of the custodian
close