Current information on museum operations
We have translated this information page into your language as a service. Please note that the original German language version may contain more current information. The content of this website is as of September, 12th, 2021.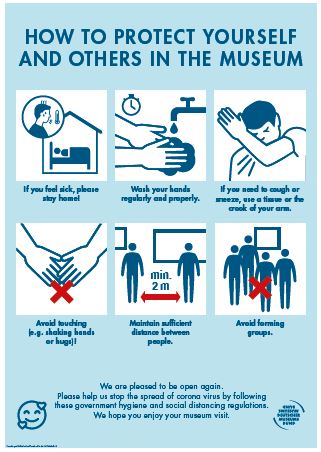 Technik Museum Speyer

Status:
The Technik Museum Speyer is open!
We look forward to your visit to the museum and, thanks to our extensive corona protective measures, can offer you a pleasant and safe stay. We recommend that you register your museum visit in advance:
We require one of the following documents from all museum visitors:
Proof of a negative Covid-19 test (maximum 24 hours old), no self-test
Proof of a Covid-19 vaccination (14 days after the last vaccination)
Proof of Covid-19 recovery, not older than six months
Exceptions to this are:
Children up to and including 11 years of age

Schoolchildren
Proof of student ID only, otherwise 3G proof (see above) required.
Our Safety Measures Include:
Providing our visitors with behavioural advice at different locations within the museum halls and the outdoor area
Increasing cleaning intervals, regularly disinfecting door handles, handrails etc.
Setting up hygiene stations in the entrance
Installing distance keeping markers
Implementing intelligent routing within the museum in order to avoid gatherings of people
Selling face masks, if needed
Accepting cashless (or contactless) payment at the museum's ticket office Offering an online ticket sale in the form of eVouchers in our ONLINE shop
Restrictions & Rules of Conduct:
Please comply with the behavioural advice on the information boards and the instructions of our supervisory staff.
Please adhere to the legally required minimum distance of 1.5 m.
Please wear the legally required face mask.
Please note that parts of the museum might not be accessible due to the overall situation.
Please note that waiting times may occur for access to the aircrafts as well as the submarine U9 or the rescue vessel John T. Essberger.
Due to the current situation the number of participants for guided tour is limited to 10 people.
Here you will find the quick test centre offer of the city of Speyer.
Restaurant

Status:
The museum restaurant offers you a variety of food and drinks, both inside and on the outside terrace. Since the museum restaurant is only accessible to museum visitors who have already presented their 3G proof (tested, vaccinated, recovered) at the museum entrance, no further proof is required when visiting the restaurant.
Our Safety Measures Include:
-see above-
Restrictions & Rules of Conduct:
-see above-